Are you searching for help with Pest Control? We live and operate in Bella Vista which has been our service area for over 35 years. We are located 5 minutes from Norwest Shopping Centre.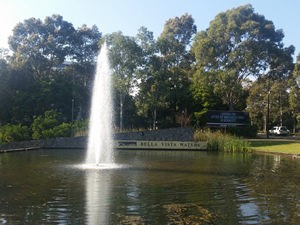 Our crew have been successfully treating Rodents (Rats and Mice) in commercial areas alongside residential with non-toxic and low toxic insecticides. Often in this area, we can assist promptly with Bee Removal, Termites, Spiders, Cockroaches and Ants, and all with low toxic treatments. They are recognised as "child and pet friendly".
Your home and/or business could be protected by a trusted local firm. We are family owned & have thrived in business by giving all of our customers what they are looking for, a reliable, trustworthy service at a reasonable price.
Termite inspection or rodent treatment required? Get one from your local expert!
Because of the large amount of bush areas in this area, termites are very much active in the area and it is recommended that every home owner in this locality gets their home inspected for termites at least once every 6 months. Termites can enter a home at any time and can cause serious damage in just three months, this means they can be in and out of your home before you know it and leave you with a massive repair bill of up to thousands of dollars. Other pests that are popular in the area include, Cockroaches, Ants , Spiders and rodents.
Possums and other rodents are commonly found taking up residence in peoples roofs, especially during the winter months. These rodents can cause damage to your house by upturning roof tiles, introducing ticks to your property and other diseases.