A1 Pest Control Asquith
Are you searching for help with Pest Control? In the Asquith area we have been operation for over 35 years and have been successfully servicing this and neighbouring suburbs in the North Shore area for Bed Bugs, Bee Removal, Termites, Spiders, Cockroaches and Ants, all with low toxic treatments. Our pesticides are recognized as "child and pet friendly". If you would like more information on any of the vermin above please email  bruce@a1pestcontrol.com.au or call us on 0417 251 911.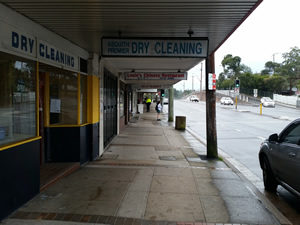 Located in the North Shore, the suburb has an excellent golf club which boasts a course with well kept tree lined fairways set within a natural bushy setting. This course is for golfers of all levels and views of Kuring-gai National Park. The men's competition is held on Monday, Wednesday, Saturday and Sunday morning. The ladies competition is held on Monday, Wednesday, Thursday morning. Visitors days vary. Bookings are essential.
Address is at Lord Street, Mount Colah NSW 2079
German cockroaches are  highly prevalent in the North Shore and can overrun your house in a short time. German cockroaches are renowned for breeding rapidly and entering very small cracks and crevices making them a serious pest in any kitchen or home. We have the right expertise to eliminate this pest!
Termites are commonly seen in the area and are highly destructive and can destroy the wooden foundations in your house making it unsafe to live in, resulting in a significant inconvenience if not treated. And the best way to prevent your home from becoming infested with any of these pests is to have regular Pest Inspections conducted, this ensures that you're always in control of your home and know whether Call us on 0417 251 911 and we can book you in for a Pest Inspection, Pre-Purchase Property Inspection, Pest and Building Inspection or a Termite Inspection (Visual or Thermal).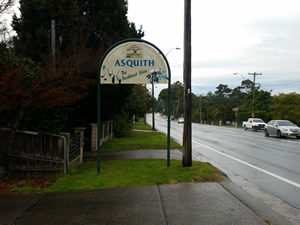 Possums and other rodents are commonly found taking up residence in peoples roofs, especially during the winter months. These rodents can cause damage to your house by upturning roof tiles and tearing apart the sarking in your roof. In addition possums can be heard in your roof scratching and scurrying at night due to their nocturnal habits. Possums and other rodents often leave a foul smell of sulfur from their excrement's which also has the potential to stain your white ceilings. Not only do they cause damage and leave smell they are also carriers of ticks and other diseases which can be introduced to your property.