Pest Control Stanhope Gardens, Sydney
Pest Control Services For Your Family & Business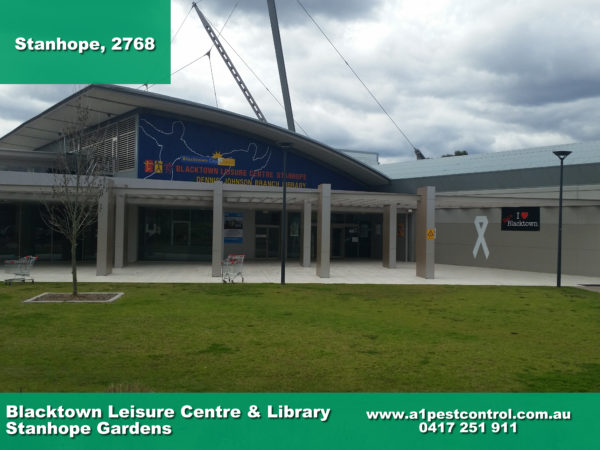 Blacktown Leisure centre Ph: 02 9421 2600
Opening Hours:
Monday 5:30am–9pm
Tuesday 5:30am–9pm
Wednesday 5:30am–9pm
Thursday 5:30am–9pm
Friday 5:30am–9pm
Saturday 8am–5pm
Sunday 8am–5pm
Looking for Pest Control? Stanhope Gardens is our close by neighbouring suburb (we live and operate in Bella Vista) and our service area for over 15 years. We have been successfully treating Bed Bugs, Bee Removal, Termites, Spiders, Cockroaches and Ants, all with low toxic treatments.
John Hillas (1768–1837) arrived in Australia in 1801 and received two land grants on the Windsor Road. One of these he named "Stanhope Farm", and established an inn, the "Stanhope Arms". Part of the name remained, with the Peel family calling their dairy farm "Stanhope Park". The suburb name reflects these early properties. It was formally recognised as a suburb in 1996.
When Stanhope Gardens was first being developed into what it is today, it was called "Irish Town", Kellyville and Parklea. A petition was sent around with most people voting to keep Stanhope in the name, becoming Stanhope Gardens.
For more information about the demographic of Stanhope Gardens, contact the Blactown city council on their phone nr: 02 9839 6000
Your home or business could be protected by a trusted local firm. We are family owned & have survived in business by giving all of our customers what they are looking for, a reliable, trustworthy service at a reasonable price.