Pest Control Sydney CBD
We find the main pest infestations in this area are rodents, termites, ants, cockroaches, spiders, rats, mice & possums. Bed bugs are now appearing in numbers for the last 10-15 years. This is because of more air travel due to cheaper flights.
The termite problems in this area have escalated because building construction and the older homes are now being more at risk. Termite inspections are now recommended every 3-6 months because of the higher risk of termite attack and damage.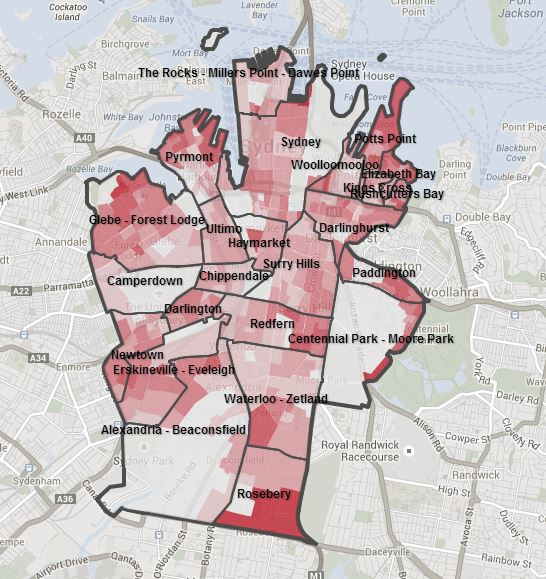 Environmentally Safe Solutions For Your Business.
Looking for Pest Control? Sydney CBD has been our firm's area now for over 30 years. Your commercial pest control problems may be solved using the safest insecticides and low/non toxic baits. Smelly fumes are a thing of the past and will never be used by our company. Your staff and clientele will not be affected by our treatments which often may be used during normal business hours.
We have survived in business by giving all of our customers what they are looking for, a reliable, trustworthy service at a reasonable price. We have been successfully treating Bed Bugs, Bee Removal, Bee Control, Carpenter Ants, Termites, Spiders, Cockroaches and Ants, all with low toxic and non-toxic treatments.
Call us today on 0417 251 911 or email me at bruce@a1pestcontrol.com.au for a free quote over the phone or onsite at your business. Ask us for a list of our happy clients.
Information on Sydney CBD
The City of Sydney is the Local Government Area (LGA) covering the Sydney central business district and surrounding inner city suburbs of the greater metropolitan area of Sydney, Australia.
Suburbs within the boundaries of the City of Sydney include the downtown or central business district of Sydney, Pyrmont & Ultimo to the western side, Haymarket to the southern side & Woolloomooloo to the eastern border & other suburbs.
Suburbs within the City of Sydney:
Alexandria, Annandale, Barangaroo, Beaconsfield, Camperdown, Centennial Park, Chippendale, Darlinghurst, Darlington, Dawes Point, Elizabeth Bay, Erskineville, Eveleigh, Forest Lodge, Glebe, Haymarket, Millers Point, Moore Park, Newtown, Paddington, Potts Point, Pyrmont, Redfern, Rosebery, Rushcutters Bay, Surry Hills, Sydney CBD, The Rocks, Ultimo, Waterloo, Woolloomooloo and Zetland.
Localities in the LGA in the City of Sydney:
Broadway, Central, Chinatown, Circular Quay, Darling Harbour, The Domain, East Sydney, Goat Island, Garden Island, Kings Cross, Macdonaldtown, Railway Square, Strawberry Hills and Wynyard.