LOVE IS IN THE AIR IN THE HILLS AND NORTHERN SUBURBS

Every late springtime or early Summer, "Alates" or the winged, reproductive caste of termites will take off into to the air in very large numbers in order to try to find potential mates and to start off new colonies. This will be where there is an abundant source of food (timber or other cellulose products).
OLYMPUS DIGITAL CAMERA
OLYMPUS DIGITAL CAMERA
OLYMPUS DIGITAL CAMERA
Most of these will eventually perish when they are separated from the main nest.
They then either just dry out or get eaten by birds and other predators. Only a select chosen few will end up successfully mating and will happily start a new colony.
TERMITE SWARMING SEASON
The swarm season starts around November in the northern suburbs of Sydney, where warm weather arrives a little earlier.
"Its when we get a lot of warmer weather and days above 30 degrees, especially the days following a rain event, when we experience large swarms of timber-destroying termites in The Hills area," local exterminator Bruce Gow from A1 Pest Control said.
The swarming "white ants" don't ever cause timber damage, but they are a good warning that their mother nest containing workers and soldiers is nearby.
The worker castes that emerge from underground and chew into the timbers of homes or buildings that are the enemy. The CSRIO estimates that termites cause around $2 billion of damage to structures every year in Australia.
Bruce Gow from A1 Pest Control in Bella Vista said his firm has been taking dozens of calls each week from worried Hills residents regarding swarms and infestations. The Hills District typically is prone to termite attack because of homes being built near bushland containing colonies in mature trees.
"A home recently in Glenhaven was attacked by termite and the owner only found our when he found a termite swarm in his house. His home was located near bush, and hadn't had a pest inspection for over 3 years. The Australian Standard 3600 calls for at least yearly inspections and more often in high risk situations.
This home was definitely in the high risk category. Fortunately there wasn't much structure damage, but with the amount of termite pressure it wouldn't have taken long for them to cause major damage if not detected.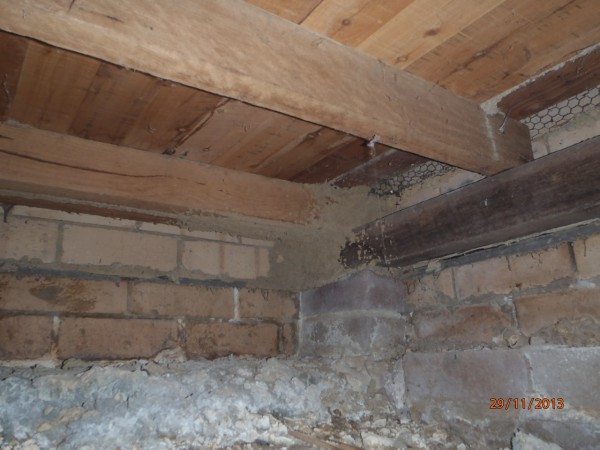 "We recommend yearly inspections as termite damage is NOT covered by household insurance." See our Termite Swarm Inspection Video