Are you looking for help with pest control in Lilyfield? You've come to the right place! We control annoying pests such as termites (white-ants), ants, and all types of cockroaches.  The vermin infesting in this suburb is normally due to high temperatures, leafy gardens and higher than average rainfall rates in Sydney.
Area Information:
Lilyfield is a suburb in the Inner West of Sydney located in NSW Australia. Located 6 kms west of the Sydney CBD. It's close proximity to the CBD has resulted in rapid gentrification of the area with cottages undergoing renovation and development. Much like its neighboring suburbs, its population comes from a wide range of diverse cultural and ethnic backgrounds.
It is a dense and highly populated area. This attracts vermin and cockroaches which are highly prolific at this time of year. Many houses are older styled Victorian terraced houses which have sub-floors making an excellent refuge for many pests. Roof cavities also make the perfect home for possums and other invasive rodents which can quickly over run your property.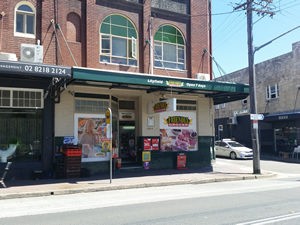 It borders the suburbs of Leichhardt, Rozelle and Annandale and is bounded to the west by Iron Cove. Although mainly middle class, the suburb still retains a vast population of working-class roots and like its neighbouring suburbs, and is home to a variety of ethnic cultures.