A1 Pest Control Abbotsford
Proudly servicing the pest control Abbotsford area now for well over 38 years as well as neighbouring areas  of the Sydney inner west.  
Our pest management firm ONLY uses non toxic & safe environmentally friendly insecticides. 
These strategies are absolutely safe for you, your business and your family.
This location unfortunately has a reputation for pests such as termites, cockroaches, spiders, rodents (rats and mice) and several species of ant infestations.
The Inner West has many large gum trees and therefore white ant and spider control issues. This established suburb is about ten kms west of the Sydney CBD in the LGA of Canada Bay. It sits in the close vicinity of Hen and Chicken Bay, on the Parramatta River in NSW.
Termites are well known to be destructive and have the ability to damage timbers in your house, creating costly repairs if no protection is in place.
And the best way to prevent your home from becoming infested with any of these pests is to have regular Pest Inspections conducted.
This ensures that you're always in control of your home and know whether or not you have a problem.
Call us on 0417 251 911 and we can book you in for a Pest Inspection, Pre-Purchase Property Inspection, Pest and Building Inspection or a Termite Inspection (Visual or Thermal).
The Inner West has many large gum trees and therefore white ant and spider control issues. This established suburb is about ten kms west of the Sydney CBD in the LGA of Canada Bay.
It sits in the close vicinity of Hen and Chicken Bay, on the Parramatta River in NSW.

Our local church on Great North Road
Are you searching for pest control in Abbotsford? If you live or work in the Abbotsford area, you are most likely familiar with pest troubles.
Even with great hygiene, you will sometimes still find rats and mice or pests like ants, termites, and cockroaches while living in this beautiful area.
A1 Pest Control has been working in the Abbotsford neighbourhood for more than 38 years.
Our firm is a family business that is always servicing the local area. 
We have plenty of knowledge and expertise in working with all kinds of pest problems.
We use low toxic and non-toxic pest control strategies. We have customised treatment plans that will get rid of pests in your home or office
Not only that but we will prevent near future infestations from taking place. 
With over 90 happy customers on our Google Reviews business page, we are your number one Abbotsford pest control service
It is strongly recommended a termite inspection report is carried out at least once each twelve months and every three to six months for high-risk locations.
We'll have the same well trained technician turning up all the time, so you don't have to explain everything all over again to technicians who are unfamiliar.
Our General Pest Controllers Protect Your Home By: Treatment of ants, cockroaches, spiders, spiderweb removal from fences, windows and protection from 12 additional pests.
Up to 6 months warranty
German Cockroaches treated with cockroach gel of kitchen cupboards
Internal perimeters sprayed around the skirting boards
Roof void and wall cavities dusted with powerful blower using low toxic dust
Spraying of all external perimeters of your home. Includes:
All window frames, door frames, accessible eaves, vents, gutters, downpipes, clothes line area, pergolas, fences, garden perimeter, sheds, swimming pool area, pump housing, barbeque area, cubby house and letterbox.
No extra charge for Saturday work
*Granny Flats or extra large homes may incur additional costs.
Abbotsford Pest Control Services
The Abbotsford area is one of the largest suburbs of Sydney  and it is one of the most sought after places for real estate.
Let A1 Pest Control manage the pests in and around  your home while you relax in the Abbotsford area.
Full Service Pest Eradication Programmes
Our team offer a 100% satisfaction guarantee to keep your home or office under control from pests.
At A1 Pest Control, we believe in first rate customer service.
That is why we ONLY use the safest insecticides that are low toxic and environmentally friendly on your property.
After an urgent termite inspection or pre-purchase pest reports? Call today to find out about our competitive rates.
Throughout the last 38 years, we have built a solid track record for delivery of excellent client service and management of domestic and commercial pest services.
Our Vermin Eradication Programmes Include:
A Local Pest Control Service You Can Trust
Our Team at A1 Pest Control are proud to be a 100% Australian-owned service, which is a rarity in our sector. For more than 35 years, we have offered top quality pest control solutions in the Inner West area, as well as Upper and Lower North Shore and the Sydney Northern Beaches areas.
We take enormous enjoyment and pride in providing our nearby community and providing a high-quality pest control service that is effective, budget-friendly, and risk-free for adults, children, and pets. If your residence or business needs pest control services, contact us and check out our 100% pest-free assurance.
Abbotsford Termite Control 
Termites, or white ants, are the most economically damaging types of pests in the Inner West area.
Termites form colonies and feed on timber structures, causing severe financial problems.
They are the most harmful types of pests that can invade your home, causing a reduction its property value and emotional stress.
Keeping your home termite free is our goal once you engage our highly effective termite treatment services.
Reducing the risk of "white ant" infestation requires  expert solutions.
We will perform advanced termite inspections using our highly sensitive thermal imaging  termite inspection cameras.
Protect your home or business and keep them pest free by engaging A1 Pest Control.
Our team has an A grade reputation as the Termite Specialists.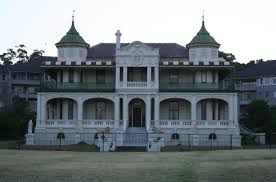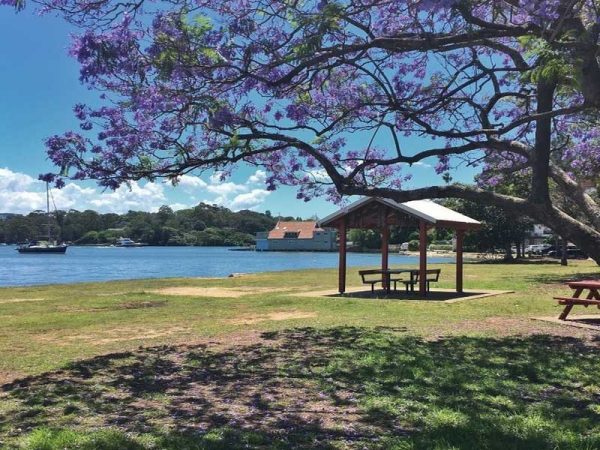 Termite Inspection Abbotsford
The threats of a termite invasion are very real. On average, 1 in 3 homes in Sydney will suffer considerable damage due to a termite infestation, and almost 60% of all properties in Sydney will at one point have a termite problem.
The only way to protect against a termite infestation is a routine termite inspection by professionals. Termite colonies are notoriously difficult to spot and might cause substantial damage before being discovered. A routine termite examination every 12 months is important for keeping your house termite-free. In high-risk areas examinations should happen each 6 months.
When is the last time you checked your property or organisation for termites? Trained specialists at A1 Pest Control Abbotsford specialize in termite control and inspections. Our team even perform thermal termite assessments. Give us a call, and we will be happy to discuss your unique circumstance. Remember, prevention is the best termite control option.
Pest Fumigation Service
What might you do if your property is already at the mercy of termites? There are a number of approaches of managing a termite problem, such as baiting, foaming, chemical barriers, and fumigation.
It is important to note that the kind of treatment used depends on the type of termite infestation. We DO NOT perform termite fumigation.
Fumigation is one of the most effective techniques of termite control in the far northern areas of Australia. However, it is only restricted to the drywood species of termite which DOES NOT appear in NSW.
Fumigation used by other firms also requires substantial use of toxic chemicals (which we never use) and tenting off the house for numerous days while the treatment takes place.
Fumigation is also a generic term used by the layman to describe standard pest treatment. 
If you own a pet in a domestic or commercial building, it is essential to carry out proper pest control.
If you have a lease agreement, once the lease ends you will be required to carry out a flea treatment by a professional pest firm. It helps avoid re-infestation of fleas to the property occupied by the new tenant.
One of the most annoying types of pests in domestic buildings are fleas. The main sources of a flea infestation are indoor pets such as dogs and cats.
Pets can quickly pick up flea larvae, or grown fleas, while outdoors. They then rapidly transfer them into the home: infesting bed-sheets, carpets, rugs, and other parts of the property.
If your domestic or small business property needs end of lease flea treatment, don't hesitate to get in touch with A1 Pest Control.
Environmentally Friendly, Low Toxic and Non-Toxic Solutions
A1 Pest Control uses the newest techniques when carrying out pest inspections and treatments, utilising low and non-toxic chemical remedies that are safe for people and pets. What is the use of successful pest control if it renders the home or organisation dwelling unsafe for people to use afterwards? Our team make your overall health and convenience our highest possible concern, and we do so in a way that is environmentally friendly.
A1 Pest Control has rigorous methods and processes that will safeguard your health during and after the treatment method is complete.
Looking for "Pest Control Near Me"?
In case you're after pest control Abbotsford (or neighbouring areas) and you need vermin treatment, do not be reluctant to consult with A1 Pest Control.
We are a family business with more than 38 years of  expertise in pest control professional services.
Our close by location helps us resolve your pest problems much faster. So, if you are looking for 'pest control near me', search no further.
A1 Pest Control offers a wide range of pest control services from termite, ants, rodent treatment, wasp nest removal, end of lease flea treatments, pest reports, and inspections.
Find out why A1 Pest Control has an impeccable pest control reputation in the Inner West area.
Please be aware that some pest management firms advertise that they work in the area, but actually are based much further away. 
We are only 36 minutes away from the city centre. 
Our working hours are from 8am to 5pm Monday to Friday and Saturday from 10am to 2pm.  
Call Bruce directly from 9am to 5pm Monday to Friday and 10am to 2pm on Saturday
Bruce Gow
A1 Pest Control Inner West District
Youtube
0417 251  911
bruce@a1pestcontrol.com.au
Opening and Closing Times:
Monday 8am–5pm
Tuesday 8am–5pm
Wednesday 8am–5pm
Thursday 8am–5pm
Friday 8am–5pm
Saturday 10am–2pm
Sunday Closed