A1 Pest Control Hills District
A1 Pest Control has been servicing the Hills area and its bordering suburbs for more than 40 years.
We work mainly in the Baulkham Hills and Hills District areas.
Need some rodent protection? See our latest video here:
We are a small family-run business and 100% Australian owned. Our services are competitively priced and carried out in a polite and professional manner.
Check out our 5 Star Google Reviews.




We create customised treatment plans that will get rid of pests in your home or commercial business.
Our skilled and certified technicians use low-toxic and non-toxic pest control strategies to prevent future infestations occurring.
With over 150 happy customers on our Google Reviews business page, we are your number one Hills District pest control service
It is strongly recommended a termite inspection report is carried out at least once each twelve months and every three to six months for high-risk locations.
You can expect the same well trained technician turning up all the time, so you don't have to explain everything all over again to unfamiliar technicians.
Treatment of ants, cockroaches, spiders, spiderweb removal from fences, windows and protection from 12 additional pests.
Up to 6 months warranty
German Cockroaches treated with cockroach gel to kitchen cupboards
Internal perimeters sprayed around the skirting boards
Roof void and wall cavities dusted with powerful blower using low toxic dust
Spraying of all external perimeters of your home. Includes:
All window frames, door frames, accessible eaves, vents, gutters, downpipes, clothes line area, pergolas, fences, garden perimeter, sheds, swimming pool area, pump housing, barbeque area, cubby house and letterbox.
No extra charge for Saturday work
*Granny Flats or extra large homes may incur additional costs.
Are You Looking For Low and Non-Toxic Solutions?
If you are, then your search is over!
Our industry has always called for the following qualities, resources and skills.

1. Expertise
2. Low and non-toxic insecticides
3. Appropriate and safe IPM (Integrated Pest Management)
4. On the job experience and
5. Hi tech equipment like Thermal Imaging Cameras.

We tick all the boxes!

You will be happy to know that every one of our low toxic, environmentally safe and tested strategies are fully backed up by our paperwork. This provides you with a 100% guarantee.

Our area in the Hills District is well attested as the breeding ground of dozens of species of ants, spiders and about 4 species of ugly cockroaches which you definitely don't want in your home, business or food preparation areas.
Hills District Termite Inspections
If you live or work anywhere in the Hills district and haven't had a recent termite inspection, then you might be in for a shock. How often do you crawl into your roof void or sub-floor areas?
Or even shifted the stored items under your stairs? 
Recent statistics from the CSIRO and the Department of Forestry have shown that at some stage in their existence within the Sydney Metropolitan area, one in three homes will have a termite infestation!
If you live in the Hills, you are at a much greater risk of developing termites as most of the top ten suburbs in Sydney belong to this location.
The reason that houses get attacked in this area is because termites love to make their nest in gum trees, (which are known as arboreal) – living within 100 metres of bush land greatly increases your likelihood of termite activity being near your home or even worse – inside your home.
Why Do Some People Avoid Regular Inspections?
For a lot of people the most important reason for NOT getting an accurate, regular termite inspection is the cost of it.
This is understandable, but if you are a home owner in Sydney, the average cost of an average free standing house at February 2020 was worth $974,000 according to  CoreLogic.
So if your home is worth around $1 million, the cost of a termite inspection is a very low price to pay.  At the moment A1 Pest Control can offer you a very affordable price for your next inspection.
For a pre-purchase inspection (PPI), we charge between $275 inc GST for a regular report or $470 inc GST for a Thermal Termite inspection. 
Thermal and Visual Termite Inspection options
Our firm's technicians have many years of experience in the industry and have specialised in low toxic termite treatments & inspections. 
Even homes built with "Termguard Reticualtion" or "Termimesh" can suffer termite infestations and extensive termite damage. I remember a friend of mine had inherited his parents house in Seven Hills a few years ago.  
He knocked it down and built a brand new home that was protected with Termimesh.  He asked me to inspect it a couple years later and was quite shocked to find that I discovered extensive termite damage in the skirting boards. 
The termites had travelled up the unprotected edge of the concrete slab and had originated from infested tree stumps in the reserve at the rear of his home.
One of the worst things about termite damage is that none of it is normally covered by any standard home insurance policy within Australia.  There IS cover available, but it comes with very onerous terms and conditions.  
One of the main causes of white ant (termite) infestations is due to loose timbers being left in ground contact, especially next the the house or underneath it in the sub-floor. Sometimes builders are neglectful and throw in timber cut offs in fill under porches and verandas or leave form-work and even structural timbers in ground contact.
Over a period of time these pieces of timber decay and rot is increased with poor ventilation and moisture problems.
Prevention is better than cure, but if you can't get to the area where these timbers are in place, consider a termite baiting system or employing a licenced tradesman to gain entry for you. A couple of these systems have researched how CO2 seeps into the soil and attracts termites to the bait.
Typical Sub-floor Termite Infestation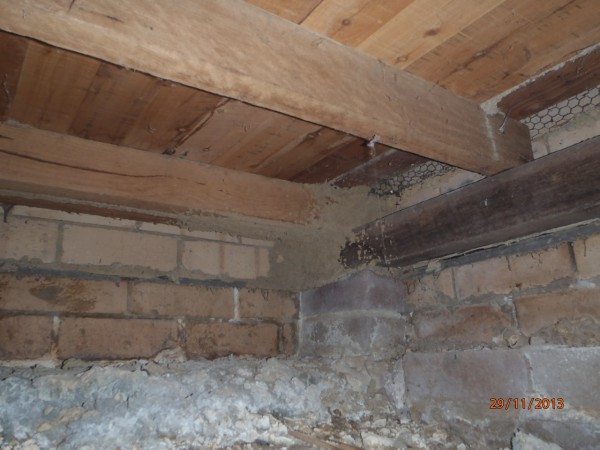 Some homes have water leaks or leaking pipes under the house in the sub-floor. 
White-ants just love these conditions, as they are soft bodied creatures. They  require an environment of moisture, darkness and wet soil conditions to thrive.
"Ant capping" or the metal shields on top of brick piers don't prevent termites, they are just a method of detection.
When there is soil build up touching the structural timbers, termites may travel  straight over the ant capping leading them into your structural timbers. 

The treatment that we recommend depends on the type of building construction and the environmental conditions.
It will also depend on the species of termite that has caused the timber damage
We strongly recommend 3-6 monthly inspections if you live in a high risk area of Sydney, or 6-12 monthly inspections if you live in a low risk environment away from the bush.
How Long is the Warranty?
It depends. If we treat a property with a non-repellent termiticide such as Termidor, we offer a 5 Year warranty.
This includes a two stage  treatment of any live termites and colony control on your property.
We may offer longer warranties if you combine the barrier with Sentricon Termite Baits.
Fumigation Services
Fumigation in the proper sense of the word is rarely carried out in Australia. It is much more common in the USA, as they are plagued by dry wood termites.
For the layperson here, "fumigation" is often associated with pest services performed many years ago when it was common practice to "smoke out" homes with fuming, toxic gas.
We certainly don't use anything fuming or any insecticide with a smell that drives you out of your own house!   
Fumigation in the USA requires toxic chemicals like Methyl Bromide, which is also used for eradication of borers in furniture. 
There are a number of techniques of managing a termite infestation, including baiting, chemical barriers, and fumigation. Don't be deceived by the term "fumigation".
Gone are the days when you were forced out of the family home for hours and even days!
If you are renting a house or unit, it is a legal requirement for you to organise a flea spray when your lease ends.
It's irritating to have fleas when you have pets, and probably even more irritating when you have to spend money on a treatment when there are no fleas to be seen and you have been treating your pet regularly. 
Unfortunately if you have dogs and cats it is a requirement to have your house sprayed whether fleas are present or not.
"Grass" fleas or "Sand" fleas are misnomers for what is normally the cat flea, which attacks both dogs and cats. Pets can easily pick up flea larvae, or grown fleas from other animals.
They then rapidly transfer them into the home: infesting bed sheets, carpets, rugs, and other parts of the home.
If your domestic or small business property needs an end of lease flea treatment, or our very low toxic termite bait stations do not hold back to consult with us, a pest control company you can trust.
Pest Control Hills District: A Comprehensive Guide
The Hills District is one of the most beautiful and picturesque regions in New South Wales. With lush greenery, rolling hills, and a moderate climate, it's no wonder that people choose to live here. However, as with any area, the Hills District is not immune to pests. In fact, the area is home to a wide range of pests, including rodents, insects, and other critters that can cause serious damage to your property and your health.
In this article, we'll take a closer look at the most common pests in the Hills District, as well as the best methods for pest control in the area.
Suburbs in the Hills District
Before we dive into the pests themselves, let's first take a look at some of the suburbs in the Hills District. The area encompasses a wide range of suburbs, including the top 12 suburbs in order of population:
Castle Hill Pop: 39,594     
Baulkham Hills Pop: 37,050     
Kellyville Pop: 27,971     
Carlingford Pop: 24,394     
Seven Hills Pop: 18,824     
Cherrybrook Pop: 18,675     
West Pennant Hills Pop: 16,374     
Glenwood Pop: 15,325     
Quakers Hill Pop: 14,630     
The Ponds Pop: 11,731     
Winston Hills Pop: 11,674     
Kellyville Ridge Pop: 10,468
Each of these suburbs has its own unique character and charm, but they all share one thing in common: pests.
Common Pests in the Hills District
As mentioned, the Hills District is home to a wide range of pests. Some of the most common pests in the area include:
Ants
Ants are a common pest in the Hills District, particularly during the warmer months. They can be found in homes, gardens, and other areas where food is present. While ants are generally harmless, they can be a nuisance and can contaminate food if left unchecked.
Cockroaches
Cockroaches are another common pest in the Hills District. They are particularly prevalent in homes and other buildings, where they can hide in dark corners and crevices. Cockroaches can carry diseases and can trigger asthma and other respiratory conditions.
Spiders
Spiders are a common sight in the Hills District, particularly during the summer months. While most spiders are harmless, some can be venomous and can cause serious health problems if they bite.
Rodents
Rats and mice are common pests in the Hills District. They can be found in homes, gardens, and other areas where food is present. Rodents can carry diseases and can cause significant damage to property if left unchecked.
Termites
Termites are a particularly insidious pest in the Hills District. They can cause significant damage to homes and other buildings, and can be difficult to detect until the damage is already done.
Methods for Pest Control in the Hills District
So, what can you do to control pests in the Hills District? Here are some of the most effective methods for pest control in the area:
Keep your home clean
One of the simplest ways to control pests in the Hills District is to keep your home clean. Make sure to clean up any spills or crumbs immediately, and keep your kitchen and other areas where food is present as clean as possible.
Seal any cracks or crevices
Many pests, including ants, cockroaches, and rodents, can enter your home through small cracks and crevices. Make sure to seal any gaps in your walls, floors, and foundation to prevent pests from entering your home.
Use insecticides and other pest control products
There are a wide range of insecticides and other pest control products available that can help you control pests in the Hills District. Make sure to read the label carefully and follow all instructions when using these products.
Work with a pest control professional
If you're struggling to control pests in your home, it may be time to call in the professionals.
A1 pest control has a great reputation in the Hills area and has been in business for over 40 years.
Attractions & Landmarks
Castle Hill Showground
hosts a large selection of events throughout the year with thousands of people pouring in to see whats going on. There are multiple ways to relax in the area from attending the Museums Discovery Centre and taking a bushwalk in Cumberland State Forest, to shopping at Castle Towers and climbing at the Edge Rock Climbing Centre.
A1 Pest Control loves local businesses and local people, we are oriented to deliver the best customer service experience for our customers and ensure that they are satisfied after treatments. 
Why not organise a pest control treatment with us and spend the morning checking out Castle Hill Showground while our professional technicians rid your home of any and all pest problems!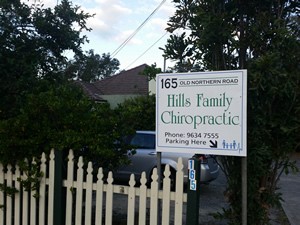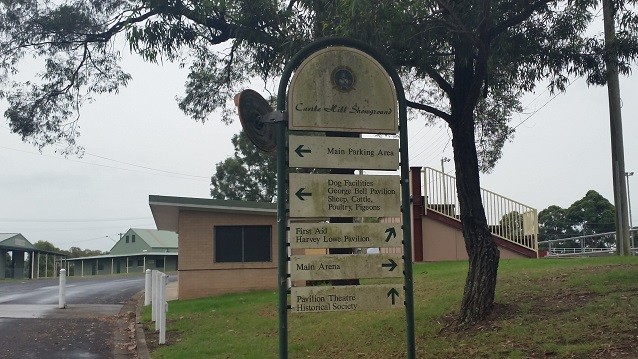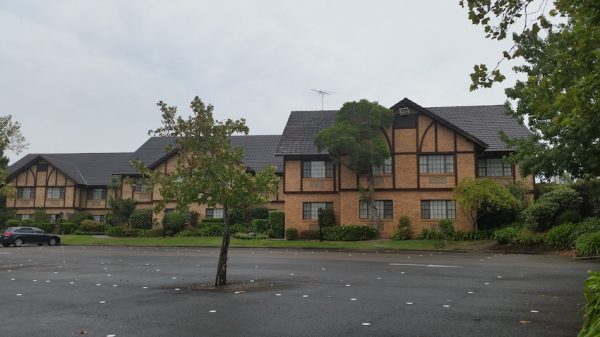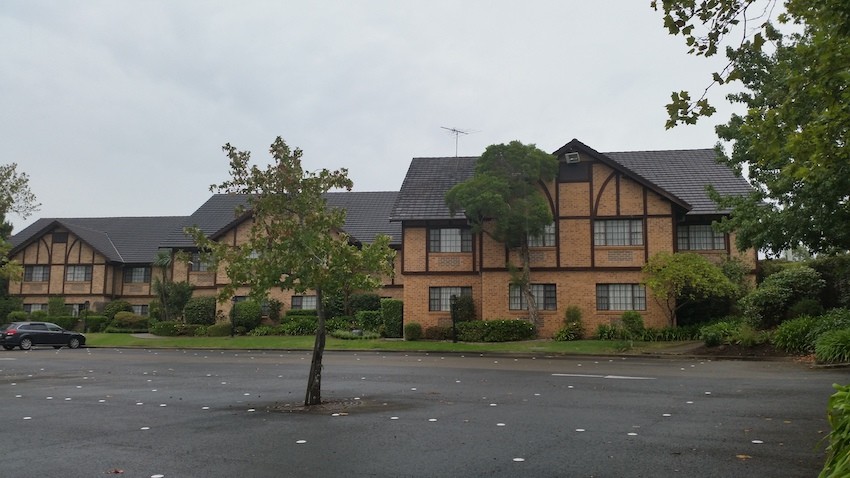 Opening and Closing Times: Monday 8am–5pm Tuesday 8am–5pm Wednesday 8am–5pm Thursday 8am–5pm Friday 8am–5pm Saturday 10am–2pm Sunday Closed
Hills Suburbs We Service
The following Hills District suburbs are listed in order of approximate population according to the 2016 Census, termite risk and attack based on my own personal experience.
| | |
| --- | --- |
| Suburb | Risk |
| Castle Hill Pop: 39,594 | HIGH |
| Baulkham Hills Pop: 37,050 | HIGH |
| Kellyville Pop: 27,971 | HIGH |
| Carlingford Pop: 24,394 | HIGH |
| Seven Hills Pop: 18,824 | HIGH |
| Cherrybrook Pop: 18,675 | HIGH |
| West Pennant Hills Pop: 16,374 | HIGH |
| Glenwood Pop: 15,325 | HIGH |
| Quakers Hill Pop: 14,630 | HIGH |
| The Ponds Pop: 11,731 | HIGH |
| Winston Hills Pop: 11,674 | HIGH |
| Kellyville Ridge Pop: 10,468 | HIGH |
| Kings Langley Pop: 9,348 | HIGH |
| Beaumont Hills Pop: 9,042 | HIGH |
| Rouse Hill Pop: 7,965 | HIGH |
| Bella Vista Pop: 7,837 | HIGH |
| Stanhope Gardens Pop: 7,671 | HIGH |
| North Rocks Pop: 7,625 | HIGH |
| Dural Pop: 7,570 | HIGH |