A1 Pest Control Acacia Gardens
If your residence is in the Acacia Gardens or the Greater Sydney Region, you are most likely familiar with pest troubles. Stunning nature, bush-land, and park-lands in your community come at the price of having to deal with rodents like rats and mice or insects like ants, termites, and cockroaches.
A1 Pest Control has been catering to the Acacia Gardens neighbourhood for more than 40 years.
Our company is a family-run service that is native to the local area and has plenty of knowledge and expertise in working with all kinds of pest problems.
A1 Pest Control uses low-toxic and non-toxic pest control strategies and customised treatment plans that will get rid of pests in your home or company, and will prevent near future infestations from taking place. 
Are you experiencing rodent issues? Our technicians are well trained and equipped to help you. We use a commercial grade baiting system that rids your property of both mice and rats. Give us a call for a free quote today.
Acacia Gardens Pest Control Services
The Acacia Gardens area is one of the best kept suburbs of Sydney, and it is one of the most in-demand places for real estate.
Let A1 Pest Control keep your home pest-free while you enjoy the way of life you have always wanted in the Castle Hill.
Full Service Pest Eradication Programs
Our team offer a 100% guarantee to keep your home or company dwelling pest-free.
At A1 Pest Control, we believe in premium service and advancement. That is why we use cutting edge services that are low-toxic or non-toxic and safe for use in your property.
If you need custom inspections or pest reports, we are happy to supply them as well.
Throughout the last 40 years, we have built a track record for maintaining our clients happy and pest-free.
At A1 Pest Control Acacia Gardens we are very well known in this area for providing exemplary service near me as well as the neighbouring suburbs of the Hills District of Sydney. If you want ONLY non-toxic and environmentally friendly insecticides you have come to the right place! At all times during our management programme, we make sure that it is safe for you, your family and precious pets.
An unfortunate reality is that our firm recognises this area as a hotbed for cockroach problems as well as issues regarding spiders. Our services are highly effective at ridding families and businesses of their pest infestations, professionally and at competitive prices. This suburb has lots of problems with spider control, as most homes have extensive gardens, including hedges and shrubbery. Call us anytime for a friendly chat on how we can make your home a whole lot safer.
Quakers Hill East Public School
Our Vermin Eradication Programmes Include:
A Local Pest Control Service You Can Trust
Our Team at A1 Pest Control are proud to be a 100% Australian-owned service, which is a rarity in our sector.
For more than 40 years, we have offered top quality pest control solutions in the Acacia Gardens area, as well as Upper and Lower North Shore and the Sydney Northern Beaches areas.
We take enormous enjoyment and pride in providing our nearby community and providing a high-quality pest control service that is effective, budget-friendly, and risk-free for adults, children, and pets.
If your residence or business needs pest control services, contact us and check out our 100% pest-free assurance.
Acacia Gardens Termite Control
Termites, or white ants, are one of the most typical types of pests that you can experience in the Acacia Gardens area. Termites form colonies and feed on wood, causing severe residential or commercial property harm.
They are one of the most harmful types of pests that can invade your home, and they can considerably reduce its property value or even make it un-liveable.
Always keeping your home termite-free and reducing the risk of possible infestation requires an expert solution that will perform routine termite inspections and use effective treatment services.
Protect your home or business and keep them termite-free by calling A1 Pest Control. Our team are the Termite Specialists.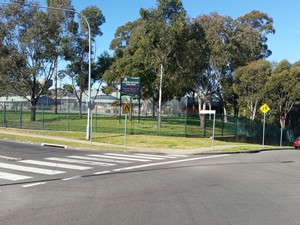 Termite Inspection Acacia Gardens 
The threats of a termite invasion are very real. On average, 1 in 3 homes in Sydney will suffer considerable damage due to a termite infestation, and almost 60% of all properties in Sydney will at one point have a termite problem.
The only way to protect against a termite infestation is a routine termite inspection by professionals. Termite colonies are notoriously difficult to spot and might cause substantial damage before being discovered.
A routine termite examination every 12 months is important for keeping your house termite-free. In high-risk areas examinations should happen each 6 months.
When is the last time you checked your property or organisation for termites? Trained specialists at A1 Pest Control Acacia Gardens specialise in termite control and inspections. Our team even perform thermal termite assessments.
Give us a call, and we will be happy to discuss your unique circumstance. Remember, prevention is the best termite control option.
Pest Fumigation Service
What might you do if your property is already at the mercy of termites? There are a number of approaches of managing a termite problem, such as baiting, dusting, physical and chemical barriers, and fumigation.
It is incredibly crucial to note that the kind of treatment used depends on the type of termite infestation. Not all approaches work on all kinds of infestation.
Fumigation is one of the most effective techniques of termite control. However, it is only restricted to termite colonies that form in the actual wood, such as drywood and dampwood. Fumigation also requires substantial use of toxic chemicals and fencing off the house for numerous days while the treatment takes place.
Still, if fumigation is the only option for your home or business, the A1 Pest Control fumigation team can handle anything you can throw at us. Contact us for a consult.
If you own domestic or commercial building, it is essential to carry out proper pest control, pest inspections once the lease ends. It helps avoid damage to the residential or commercial property, and it maintains its worth.
One of the most typical types of pests in domestic buildings are fleas. The main sources of a flea infestation are in door pets like dogs and cats. Pets can quickly pick up flea larvae, or grown fleas, while outdoors. They then rapidly transfer them into the home: infesting bed sheets, carpets, rugs, and other parts of the property.
If your domestic or small business property needs end of lease flea treatment, never hold back to get in touch with A1 Pest Control.
Environmentally Friendly, Low Toxic and Non-Toxic Solutions
A1 Pest Control uses the newest techniques when carrying out pest inspections and treatments, utilizing low and non-toxic chemical remedies that are safe for people and pets.
What is the use of successful pest control if it renders the home or organisation dwelling unsafe for people to use after?
Our team make your overall health and convenience our highest possible concern, and we do so in a way that is environmentally friendly.
In some situations, it might be impossible to avoid to use chemicals that consist of certain levels of toxicity. One example is fumigation treatments for termites.
Even So, A1 Pest Control has rigorous methods and process that will safeguard your health and enable you to come back to your house or company soon after the treatment method is complete.
Looking for "Pest Control Near Me"?
In case you're after pest control Acacia Gardens (or neighbouring areas) and you need vermin treatment, do not be reluctant to consult with A1 Pest Control.
We are a family-owned 100% Australian business situated in Bella Vista along with more than 40 years of expert expertise and expertise in pest control professional services.
We love offering our neighbourhood, and our native location helps us comprehend your pest problems much better.
So, if you are looking for 'pest control near me', search no further.
A1 Pest Control offers a complete spectrum of pest control services from termite, ants, and rodent treatment, to end of lease flea treatments, pest reports, and inspections.
Find out why A1 Pest Control has one of the best pest control reputations in the Hills District/ Western Suburbs.
Please be aware that some pest management firms advertise that they work in the area, but actually are based much further away. Our address is No 33 Bella Vista Drive, Bella Vista and are only 10 minutes from the city centre.
Our working hours are from 8am to 5pm Monday to Friday and Saturday from 10am to 2pm.  Call Bruce directly from 9am to 5pm Monday to Friday and 10am to 2pm on Saturday
Bruce Gow
A1 Pest Control
Youtube
0417 251 911
bruce@a1pestcontrol.com.au 
Opening and Closing Times:
Monday 8am–5pm
Tuesday 8am–5pm
Wednesday 8am–5pm
Thursday 8am–5pm
Friday 8am–5pm
Saturday 10am–2pm
Sunday Closed