A1 Pest Control Avalon Beach
Are you looking for pest control services? If you live in Avalon Beach, you could be experiencing problems with pests.
Even if you have great hygiene, pests and rodents like ticks, termites, cockroaches, ants, rats, and mice can still find their way into your home or office.
Throughout the last 38 years, A1 Pest Control has been working in the Northern Beaches area.  
We have the experience, knowledge, and expertise to deal with various pest issues.
We use low and non-toxic sprays, and also have custom treatment plans to help fit your unique circumstance.
We also use strategies to help prevent future infestations.
You don't have to worry about explaining everything again and again, as we'll send the same well-trained technician to your property, every time.
Our Google Reviews page has over 90 happy and satisfied clients that can confirm we're your first pest control firm.
How we protect your property
Our general pest controllers protect your home or office by: the treatment of ants, cockroaches, spiders, ticks, spiderweb removal from fences, windows and protection from 12 additional pests.
Up to 6 months warranty for German Cockroaches treated with cockroach gel of kitchen cupboards.
Internal perimeters sprayed around the skirting boards,
Roof void and wall cavities dusted with powerful blower using low toxic dust.
Spraying of all external perimeters of your home, including: All door frames, window frames, vents, accessible eaves, downpipes, gutters, clothes line area, pergolas,  garden perimeter, fences, sheds, pump housing, swimming pool area, barbeque area, cubby house and letterbox.
No extra charge for Saturday work
*Additional costs may apply to Granny Flats as well as extra large homes.
Avalon Beach Pest Control Services
The Avalon Beach suburb is a beautiful place to live in the Northern Beaches area.
Let us be the firm you trust to control the pests on your property.
Full Service Pest Eradication Programmes
We garuntee that your property will be under control from pests.
We believe the customer comes first at A1 Pest Control.
For your convenience, we will ONLY use insecticides that are low and non toxic.
We have built a first rate track record for client service and pest control throughout the last 38 years.
Are you looking for pre-purchase pest reports? Call us today for our competitive rates.
Our Vermin Eradication Programmes Include:
A Local Pest Control Service You Can Trust
A1 Pest Control is a family firm that is 100% Australian-owned, which is rare. We have offered the best solutions for pest control situations for the past 38 years in the Hills, Upper and Lower North Shore, and Northern Beaches areas.
We take immense pride in providing our community with quality services that are effective, friendly to your wallet, and risk free for you and your family. Engage us for our 100% pest-free garuntees.
Northern Beaches Paralysis Tick Spraying
Firstly, don't get misled about what everyone often refer to as 'grass ticks', which are actually paralysis ticks (See Tick paralysis in Australia caused by Ixodes holocyclus).
We highly recommend that your property is sprayed for ticks every six months. Our  pest controllers are experienced and use a dual strategy of treating foliage with a low toxic tick spray and by treating the soil with a powerful granular treatment called 'Brigade Tick Control'.
These parasites are similar to fleas in that they feed on the blood of animals, which also includes us! There are around 70 tick species native to Australia and 16 of these feed on humans.
How do You Get Ticks in Your Yard?
The main carriers of ticks in the Northern Beaches are possums, bandicoots, rabbits, foxes and even birds and bush turkeys. As they move around in your property they are dropping off eggs, nymphs and live mature insects. Try to physically keep these animals out of your property using fences and vermin wire, but in many cases, this is not practical.
Repelling ticks requires 2 treatments per year for the best results. For more information on tick spraying please call our expert pest controllers at 0417 251 911 or email bruce@a1pestcontrol.com.au
How to Remove Ticks
1. Don't use conventional tweezers. You don't want it to inject even more saliva. Use surgical tick removal tweezers to remove it safely.
2. Kill the tickk with 5 squirts of freeze spray obtained from a pharmacy. War removal aerosol cans are sutable. Spraying the cryogenic liquid onto the tick will kill it quickly.
3. Dabbing it with permethrin based cream will kiil it in about 1 to 3 hours.
4. Once it is dead, slowly remove the tick using tweezers.
5. If you are sure that you have been bitten by a tick and not feeling well or are having allergic reactions, get medical help without delay.
Northern Beaches Hospital
105 Frenchs Forest Rd, Frenchs Forest NSW 2086
Ph: 9105 5000
Email: nbh@healthscope.com.au
Avalon Beach Termite Control 
Termites in the Northern Beaches area can become a financial burden on your property. They do this by forming colonies to feed on timber structures.
They cause a loss of property value and immense emotional stress when they invade your property.
Our number one goal once you call us is to keep your home termite free.
Using our thermal inspection cameras, we will inspect your home or office for termite damage.
We have a quality reputation for termite extermination.
Call us at A1 Pest Control to help keep your home and office free of pests.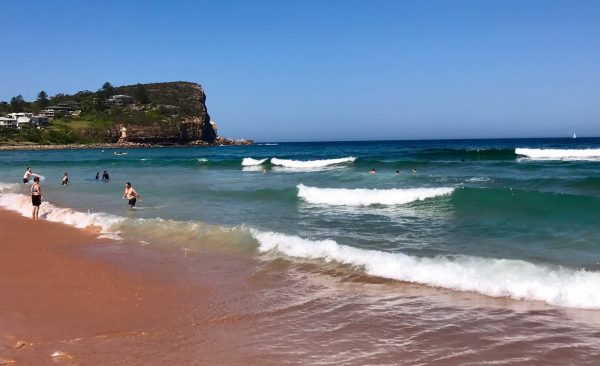 Termite Inspection Avalon Beach
One third of the homes in Sydney will be significantly damaged by termites, and 60% of homes will be, at one point, will be infected by termites.
We highly recommend that you have a routine termite inspection every 12 months, and every 3-6 months for high risk areas. This is the only way you'll only be able to protect your property against termite infestations. Colonies of termites can easily cause damage to your property before being discovered.
Have you checked your property for termites recently? We specialize in termite control and inspections. Engage A1 Pest Control and we will discuss your termite issues.
Pest Fumigation Service
If your house is already infested with termites, There are different ways to manage them, such as baiting, foaming, chemical barriers, and fumigation.
The kind of treatment we use depends of the kind of infestation. However, we WILL NOT perform termite fumigation.
Fumigation is effective in the northern areas of Australia. However, the drywood species of termite it treats DOES NOT appear in NSW.
Toxic chemicals are used in fumigation which will also require your home being blocked off for several days.
It's important for you to engage proper pest control if you own a pet.
If you have leased property, it is required for you to contact a quality pest firm to perform treatment once the lease ends. This helps prevent an infestation of fleas.
Fleas can be a severe nuisance in homes. They are primarily caused by pets.
They quickly pick up grown fleas while outside and then distribute them inside infesting carpets, bed sheets, and rugs in your home.
Get in touch with A1 Pest Control today if you need an end of lease flea treatment.
Environmentally Friendly, Low Toxic and Non-Toxic Solutions
A1 Pest Control uses fresh and new systems when inspecting for and treating pests, using low and non-toxic sprays that will keep everyone including children and pets sage. Our number one concern is your health and convenience, and the chemicals we use are environmentally friendly.
Our strategies will keep you safe during the treatment and after the treatment is over.
Looking for "Pest Control Near Me"?
Don't wait to call us if you're looking for pest control in Avalon Beach.
We offer treatments for ticks, termites, cockroaches, ants, as well as wasp nest removal, end of lease treatments, pest reports, and inspections.
Our nearby location will help you resolve your pest issues quickly. Look no further than us for your pest control issues.
Our business is a family firm that has more than 38 years of experience with pest control. Call us today to find out why we have an irrefutable reputation in the Northern Beaches area.
Opening and Closing Times:
Monday 8am–5pm
Tuesday 8am–5pm
Wednesday 8am–5pm
Thursday 8am–5pm
Friday 8am–5pm
Saturday 10am–2pm
Sunday Closed