Pest Control Hills District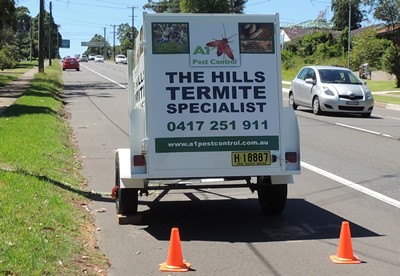 We are lucky to be able to live in and work in the Hills, one of the most in demand areas for property investment in Sydney. An idyllic region with lush bush-land and many impressive venues and restaurants. There are a few, little, issues that come about in the form of cockroaches, spiders, termites and rodents! We've found that these are often the pests that we get called out for in this area and offer a variety of different inspection options.
Pre-Purchase Property Inspections
Pest and Building Inspections
Termite Inspections
The Hills District is one of the most lush areas of Sydney, lending to its green tone as a midway between city and rural living. The area is well known for it's economic and property related growth over the past 5 years and seems to be on an upward trend.
Summer here can be quite warm, usually 3-5 degrees warmer than Sydney's CBD area. The increased temperature is not only favoured by the population within but also by the many pests that come along with a temperate summer! Cockroaches and ants flourish during spring and summer and you'll see a huge boom in their populations, along with this comes the season for Bee Swarming as bees reproduce and establish new colonies.
During this time in the Hills District it is best to organize professional pest control early on to promote a pest free summer! If you're serious about keeping the pests out then give us a call to exterminate those pesky buggers before they can establish an infestation. Our treatments are all low toxic, some are even completely NON-toxic, and we can arrange urgent appointments if required. Call us for more information or for an affordable quote!
Attractions and Landmarks
Castle Hill Showground hosts a large selection of events throughout the year with thousands of people pouring in to see whats going on. A1 Pest Control loves local businesses and local people, we are oriented to deliver the best customer service experience for our customers and ensure that they are satisfied after treatments. Why not organize a pest control treatment with us and spend the morning checking out Castle Hill Showground while our professional technicians rid your home of any and all pest problems!
Sydney's winter is notorious for the increase in rodent activity. This means that many residential and commercial properties will become home to rats and mice over the next few months and the best way to approach this is to be proactive and prevent any rodent infestation from developing. A1 can help you with that, our technicians are highly qualified and experienced.
We're more than happy to help organize a pest inspection at late notice as well, so give us a ring on 0417 251 911 and we'll sort out your pest problem ASAP!
Safe Services For Your Family & Business
We are a small family pest firm operating in Bella Vista. No subcontractors are used, we are all licenced, insured and well trained. So why not use a true local company to take care of your pest control hills district property?
This has been our service area for over 35 years. Your home or business could be protected by a trusted local firm. We are family owned & have survived in business by giving all of our customers what they are looking for, a reliable, trustworthy service at a reasonable price.
For fast action call 0417 251 911 or email bruce@a1pestcontrol.com.au. These rates won't last!
We have been successfully treating Bed Bugs, Bee Removal, Termites, Rodents (Rats and Mice), Spiders, Cockroaches, Ticks, Fleas and Ants, all with low toxic treatments. Termite Inspections, Termite Control and Pest Inspections are our specialties.
Specialty Pests in this area:
Ticks, Bed Bugs, and Rodents. See our latest article about Termite swarms in a house
White ants are drawn to this area because of the close proximity of houses to bush-land areas, so regular pest inspections are always recommended every 6 to 12 months.
Termite Risk Suburbs
Our pest firm has been involved in termite control for over 35 years and have off course picked up a lot of experience in this and other areas around Sydney.
Safe, Low & Non-Toxic Treatments
You & Your Family safe from the bugs and insects.
Are you needing pest treatment near me? The Hills District is the home of our office, it's an area that has grown so much over the past few years and we've been part of this growth always doing our best for the community and our neighbours. Do the same to make sure we keep our neighbourhood free of pests.
We use a low and non toxic pesticide free of smell and mess. No more cockroaches, spiders, ants, bed bugs, fleas, wasps, rats, mice, termites and bees. Give us a call on 0417 251 911 for a free quote.
Bee Pest Control – service fees apply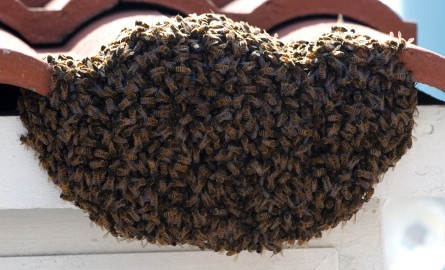 Safe Bee Removal Services
Looking for a family pest control firm that specialises in getting rid of bees in the Hills District area? We are based in Bella Vista.
We will get rid of bees & wasps and ensure they won't return through safe Bee Hive Removal. Protect your family or staff by calling us today. Most jobs we can remove or control hives on the same day. To get booked ASAP call 0417 251 911 or email bruce@a1pestcontrol.com.au. These rates won't last!
You're here looking for Bee Pest Control? The Hills District is experiencing a high incidence of bee swarms. Don't try to exterminate bees yourself, go with a local, trusted team instead and get it right from the start. Bees and wasps can cause painful stings, and in people that are allergic to them, it could get even worse!
For over 35 years we have been safely treating bees and wasps with highly effective low toxic treatments. Bee hive control in houses and chimneys are our specialties.
Alphabetical List by Population
| | |
| --- | --- |
| Hills District | 157,243 |
| Castle Hill | 39,594 |
| Baulkham Hills | 37,050 |
| Kellyville | 27,971 |
| Quakers Hill | 27,080 |
| Carlingford | 24,394 |
| Cherrybrook | 18,765 |
| Seven Hills | 19,326 |
| West Pennant Hills | 16,374 |
| Glenwood | 15,325 |
| The Ponds | 11,731 |
| Winston Hills | 11,674 |
| Kings Langley | 9,353 |
| Stanhope Gardens | 9,163 |
| Beaumont Hills | 9,042 |
| North Rocks | 7,965 |
| Rouse Hill | 7,965 |
| Bella Vista | 7,837 |
| Dural | 7,570 |
| Round Corner | 7,570 |
| Pennant Hills | 7,287 |
| Glenhaven | 6,501 |
| Kenthurst | 5,037 |
| Glenorie | 3,497 |
| Parklea | 3,465 |
| Galston | 3,139 |
| North Kellyville | 1,677 |
| Annangrove | 1,397 |
| Maraylya | 1,172 |
| Middle Dural | 931 |
| Box Hill | 902 |
| Cattai | 790 |
| Lower Portland | 552 |
| Kellyville Ridge | 468 |
| Nelson | 444 |
| Maroota | 291 |
| Leets Vale | 276 |
| Fiddletown | 243 |
| Berrilee | 224 |
The following suburbs are listed in order of termite risk and attack based on my own personal experience.
North Rocks
Galston
Glenorie
Carlingford
Glenhaven
Kenthurst
West Pennant Hills
Winston Hills
Pennant Hills
Dural
Castle Hill
Baulkham Hills
Kellyville
Round Corner
Kellyville Ridge
The Ponds
Cherrybrook
Kings Langley
Glenwood
Bella Vista
Parklea
Rouse Hill
Stanhope Gardens
Beaumont Hills
Quakers Hill
Seven Hills