A1 Pest Control Hills District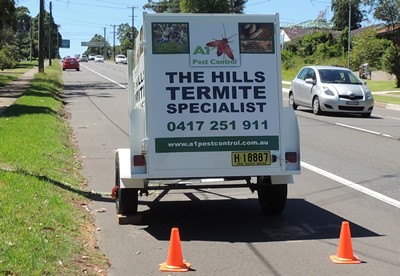 0417 251 911
 |
 bruce@a1pestcontrol.com.au
We are lucky to be able to live in and work in one of the most in demand areas for property investment in Sydney. An idyllic region with lush bush-land and many impressive venues and restaurants. There are a few, little, issues that come about in the form of cockroaches, spiders, termites and rodents! We've found that these are often the pests that we get called out for in this area and offer a variety of different inspection options.
Pre-Purchase Property Inspections
Pest and Building Inspections
Pest Inspections
Termite Inspections
The Hills District is one of the most lush areas of Sydney, lending to its green tone as a midway between city and rural living. The area is well known for it's economic and property related growth over the past 5 years and seems to be on an upward trend.
Summer here can be quite warm, usually 3-5 degrees warmer than Sydney's CBD area. The increased temperature is not only favored by the population within but also by the many pests that come along with a temperate summer! Cockroaches and ants flourish during spring and summer and you'll see a huge boom in their populations, along with this comes the season for Bee Swarming as bees reproduce and establish new colonies.
 During this time it is best to organize professional pest control early on to promote a pest free summer! If you're serious about keeping the pests out then give us a call to exterminate those pesky buggers before they can establish an infestation. Our treatments are all low toxic, some are even completely NON-toxic, and we can arrange urgent appointments if required. Call us for more information or for an affordable quote!
Attractions and Landmarks
Castle Hill Showground hosts a large selection of events throughout the year with thousands of people pouring in to see whats going on. A1 Pest Control loves local businesses and local people, we are oriented to deliver the best customer service experience for our customers and ensure that they are satisfied after treatments. Why not organize a pest control treatment with us and spend the morning checking out Castle Hill Showground while our professional technicians rid your home of any and all pest problems!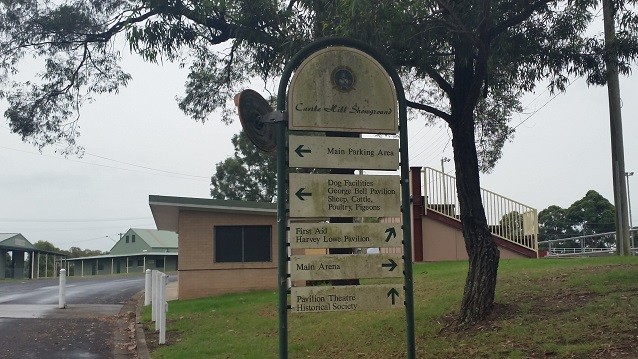 0417 251 911 | bruce@a1pestcontrol.com.au
Sydney's winter is notorious for the increase in rodent activity. This means that many residential and commercial properties will become home to rats and mice over the next few months and the best way to approach this is to be proactive and prevent any rodent infestation from developing. A1 can help you with that, our technicians are highly qualified and experienced.
 We're more than happy to help organize a pest inspection at late notice as well, so give us a ring on 0417 251 911 and we'll sort out your pest problem ASAP!
Safe Pest Services For Your Family & Business
We are a small family pest firm operating in Bella Vista. No subcontractors are used, we are all licenced, insured and well trained. So why not use a true local company to take care of your property?
This has been our service area for over 35 years. Your home or business could be protected by a trusted local firm. We are family owned & have survived in business by giving all of our customers what they are looking for, a reliable, trustworthy service at a reasonable price.
$250 including GST for all internal areas including roof voids with normal ladder access in metro Sydney.
For fast action call 0417 251 911 or email bruce@a1pestcontrol.com.au. These rates won't last!
We have been successfully treating Bed Bugs, Bee Removal, Termites, Rodents (Rats and Mice), Spiders, Cockroaches, Ticks, Fleas and Ants, all with low toxic treatments. Termite Inspections, Termite Control and Pest Inspections are our specialties.
Specialty Pests in this area:
Ticks , Bed Bugs , and Rodents. See our latest article about Termite swarms in a house
White ants are drawn to this area because of the close proximity of houses to bushland areas, so regular pest inspections are always recommended every 6 to 12 months.
Termite Risk Suburbs
Our pest firm has been involved in termite control for over 35 years and have off course picked up a lot of experience in this and other areas around Sydney. The following suburbs are listed in order of termite risk and attack based on my own personal experience.
North Rocks
Galston
Glenorie
Carlingford
Glenhaven
Kenthurst
West Pennant Hills
Winston Hills
Pennant Hills
Dural
Castle Hill
Baulkham Hills
Kellyville
Round Corner
Kellyville Ridge
The Ponds
Cherrybrook
Kings Langley
Glenwood
Bella Vista
Parklea
Rouse Hill
Stanhope Gardens
Beaumont Hills
Council Population Forecasts
Source: Forecast ID
| Brief statistics | The Hills Shire |
| --- | --- |
| Forecast population 2013: | 179,117 |
| Change between 2013 and 2031: | 69,772 |
| Average annual percentage change between 2013 and 2031 (18 years): | 1.84% per annum |
| Total percentage change between 2013 and 2031 (18 years): | 38.95% |