A1 Pest Control Leets Vale
If you're situated in the Leets Vale area and looking to protect yourself, family and property from pests we're here to help.
A1 Pest Control has been catering to this suburb its surrounds for more than 40 years. We are a small family business and 100% Australian owned.
Our services are competitively priced and carried out in a polite and professional manner.
We create customised treatment plans that will get rid of pests in your home or commercial business.
Our experienced technicians use low-toxic and non-toxic pest control strategies to prevent future infestations from taking place.
Leets Vale Pest Control Services
We are in peak rodent season. Our technicians are well equipped and trained in dealing with both mice and rats. We use commercial grade baits that are potent for rodents. Here's a video for more info on rodents.
Our Services and Treatment Programmes Include: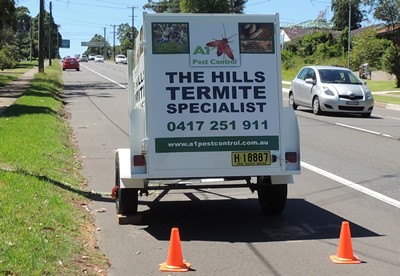 Pest Removal Programs
If you are in need of a custom inspection or pest report, A1 Pest Control Leets Vale can help you out. When you contact A1 pest removing service we guarantee your house is going to be 100% pest free. We leave your house as we found it, minus those pesky pests. Using only ecologically friendly low and non-toxic treatments your house is safe to return to straight away.
A Local Pest Control Service You Can Trust
Leets Vale is a peaceful and gorgeous suburb, filled with lush woods. Hawkesbury River offers a relaxing view in this beautiful area. Unfortunately the area comes with an assortment of pests that can infest your home.
Are you searching for environment safe pest control? Your family and environment are in safe hands when we service your property or workplace. Solely low or non-toxic solutions are used to manage Termites (White-ants), Spiders, Ants, Cockroaches, Fleas, Bees, Rats & Mice (or Rodents), Wasps, Bedbugs, Feral cats or Possum Trapping, Bird Lice, Carpet Beetles and Silverfish.
We love providing a 5-star service to our nearby residents around the Leets Vale area and offering the best possible service that is effective, budget-friendly, and safe for adults, children, and pets. Contact A1 Pest Control Leets Vale today for your free quote on all pest treatment services, let's get started on removing those pesky unwanted pests, with safe non-toxic treatment methods.
Termite Control
Controlling termites can be a difficult task, for efficient termite control we suggest regular inspections of your property, at least once a year in cooler areas and twice a year in the milder areas of Sydney.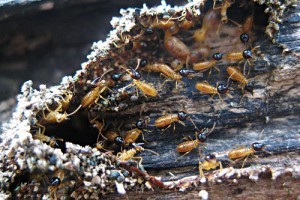 A Five Year Warranty
We are so confident of our work that we are able to give a Five (5 )Year Warranty to 95% of our termite work for active termites or termite protection as a preventative measure against white ant attack. It is a condition of the warranty that we regularly inspect completed work so that we can keep track of any changes in the environment.
Please call Bruce, an expert termite assessor, on 0417 251 911 for any questions about termites.
Termite Inspection
The Leets vale area is classified as a high risk for termites, as is the rest of Sydney. A1 Pest Control presents thorough reports that consists of eleven pages and digital photos upon request, that outline the current state of your property.
Termite inspections are designed to detect termites at beginning stages to stop server harm to your house, once your house is inspected and the report is conducted we can then move ahead with termite control and treatment method if there is an issue.
It is highly recommended a termite inspection report is carried out at least once each twelve months and every three to six months for high-risk regions.
Pest Fumigation Service
Fumigation is one of the most effective approaches of termite control in the USA, as they are plagued by dry wood termites that only exist there. Fumigation in America requires the substantial use of toxic chemicals such as Methyl Bromide and tenting off the house for a number of days while the pest treatment takes place.
There are several methods of managing a termite infestation, including baiting, chemical barriers, and fumigation. Don't be deceived by the term "fumigation". This method is rarely used on termite infestations in Australia and is a layman's term used to describe a gassing technique that we don't use (as it is too toxic).
Gone are the days when you were forced out of the family home for hours and even days!
The kind of treatment recommended is reliant on building construction and environmental conditions and depends on the species of termite. Not all techniques work on all kinds of infestation.
If you rent a domestic house or commercial building, it is important to carry out a flea treatment once the lease runs out.
One of the most irritating types of pests in domestic buildings is fleas. The sources of a flea infestation are dogs and cats. "Grass" fleas or "Sand" fleas are misnomers for what is normally the cat flea, which attacks both dogs and cats.
Pets can easily pick up flea larvae, or grown fleas from other animals. They then rapidly transfer them into the home: infesting bed sheets, carpets, rugs, and other parts of the home.
If your domestic or small business property needs end of lease flea treatment, do not hold back to consult with us, a pest control contractor you can trust.
Environmentally Sustainable, Low Toxic and Non-Toxic Solutions
Our company offers a 100% guaranteed to keep your home or business place pest-free. At Leets Vale Pest Control we believe in high-quality service and advancement. That is why we only use  products that are Environmentally Sustainable, low-toxic or non-toxic and safe for use in your property.
Throughout the last 38 years, we have developed a track record for keeping our clients happy and pest free, A1 is your go-to pest control company.
Searching for "Pest control Near Me?
In case your residence or business is in the Leets Vale area (or neighbouring areas) and you need vermin treatment, do not be hesitant to consult with A1 Pest Control.
We are a family owned 100% Australian business near Castle Hill which has a population of 39,594 and Baulkham Hills, which has a population of 37,050. We are situated in Bella Vista along with more than 40 years of qualified expertise and expertise in pest control professional services.

Leets Vale Pest Control offers a complete spectrum of pest control services from termite, ants, and rodent treatment, to end of lease flea treatments, pest reports, and termite inspections. A1 Pest Control has excellent Google reviews and carries out child and pet-friendly pest control solutions.
Opening and Closing Times:
Monday 8am–5pm
Tuesday 8am–5pm
Wednesday 8am–5pm
Thursday 8am–5pm
Friday 8am–5pm
Saturday 10am–2pm
Sunday Closed