Pest Control Galston, Sydney
Safe Pest Services For Your Family & Business
Looking for Pest Control? Galston has been a suburb that we have serviced for over 35 years (we live and operate in Bella Vista). Your home or business could be protected by a trusted local firm. We are family owned & have survived in business by giving all of our customers what they are looking for; a reliable, trustworthy service at a reasonable price.
We have been successfully treating Bed Bugs, Bee Removal, Termites, Spiders, Cockroaches and Ants, all with low toxic treatments.
Galston is a semi-rural suburb located in the Hills District of Sydney, NSW. It is located thirty-six kms NW of the Sydney CBD, in the LGA of the Hornsby Shire. In order of prevalence, in our over 35 years of experience, the following pests are dominant:
Termites – They are a problem in this area due to the close proximity of the bush. They love to nest in trees and stumps. Due to this fact, we recommend 6-12 monthly termite inspections.
Cockroaches – Smoky Brown, American, German.
Ants and Spiders
Bees and Wasps
Fagan Park is a 55 hectare recreation area open now for almost 30 years! Featuring the Gardens of Many Nations, playgounds and picnic areas, it is a great place to bring the family for a day out.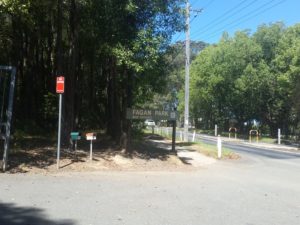 Originally owned by the Fagan family before being donated to the Dep. of Lands where it was appointed to the Hornsby Shire Council who now maintain the land. the park's "ecogarden" was featured on a Gardening Australia episode which was broadcast on 12 July 2014.
For fast action on white ants or other vermin call 0417 251 911 or email bruce@a1pestcontrol.com.au