A1 Pest Control North Rocks
Pest control problems in North Rocks? Our firm has been experiencing high levels of calls regarding rodents (rats and mice) in the North Rocks area.  We have more than 40 years of experience safely eradicating these rats and mice.
See our recent comment regarding the latest news on this topic below:
We are a family business that is native to the local area and has plenty of knowledge and expertise in working with all kinds of pest problems. Beautiful parks, reserves and bush land in your living areas can also come with the baggage of how to exterminate rodents (rats & mice) or pests like ants, termites, and cockroaches.
Are you looking for low-toxic and non-toxic pest control strategies?
We offer treatment plans that will get rid of pests in your home or business, and will prevent near future infestations from taking place.
The North Rocks area is one of the growth areas of Sydney, and it is one of the most in-demand places for real estate.
Let A1 keep your home pest-free and take care of your environment at the same time.
North Rocks Pest Control Services
The North Rocks area is a leafy cosmopolitan suburb of Sydney, and it is a sort after suburb for real estate acquisition.
Common pests treated within this suburb include general pests such as common cockroaches, ants, webbing spiders, and miscellaneous vermin and services such as ticks, silverfish, carpet beetles, German cockroaches, fleas, rats & mice (rodents), termites (white ants), bees, wasps, pest reports, Pre-Purchase Inspections (PPI), property inspections, thermal imaging, termite reports, pre-slab treatments, bed bugs, miscellaneous pests, maggots, disposal of dead animals.
Full Service Pest Eradication Programs
Our team offer a 100% guarantee to keep your home or business free of bugs and vermin.
At A1 Pest Control, we believe in delivering premium service. That is why we use the latest insecticides that are low-toxic or non-toxic and safe for use in your property.
If you need thermal termite inspections or pest reports, we are happy to supply them as well.
Throughout the last 40 years, we have built a solid track record for keeping our clients satisfied and pest free.
Our Vermin Eradication Programmes Include:
A Local Pest Control Service You Can Trust
A1 Pest Control has served the Hills area for more than 40 years. Our company is only a 15 minutes drive to the area and completely understand the need for high quality pest control. If you would like to keep your house or organisation safe from disease carrying pests, give us a go!
North Rocks Termite Control
Termites, or white ants, are one of the most typical types of pests that you can experience in the North Rocks area.
Termites form colonies and feed on wood, causing severe residential or commercial property harm. They are one of the most harmful types of pests that can invade your home, and they can considerably reduce its property value or even make it un-liveable.
Always keeping your home termite-free and reducing the risk of possible infestation requires an expert solution.
We will perform thorough termite inspections and use effective treatment services.
Protect your home or business and keep them termite-free by calling A1 Pest Control. Our team are the Termite Specialists.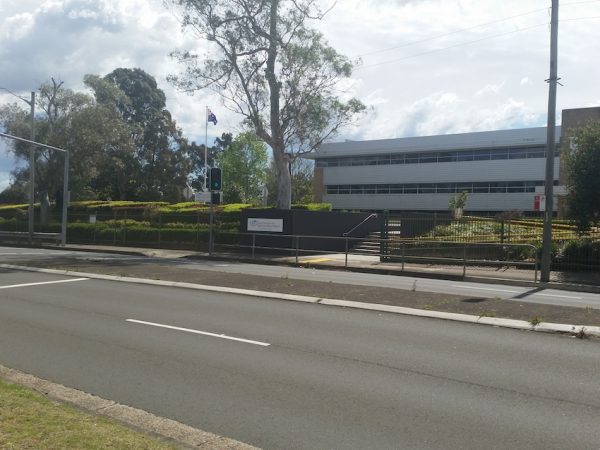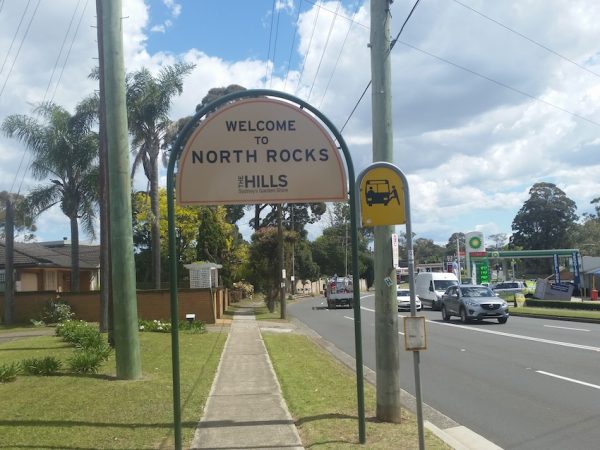 Termite Inspection North Rocks
The threats of a termite invasion are very real. On average, 1 in 3 homes in Sydney will suffer notable damage due to a termite infestation, and almost 60% of all houses in Sydney will at one point have a termite problem.
The only way to stop a termite infestation is a frequent termite inspection by professionals.
Termite colonies are notoriously difficult to spot and might cause substantial damage before being discovered.
A routine termite examination every 12 months is important for keeping your house termite-free. In high-risk areas examinations should happen each 6 months.
When is the last time you checked your residential property or organisation for termites? T
rained specialists at A1 Pest Control North Rocks specialise in termite control and inspections. Our team even perform thermal termite assessments.
Give us a call, and we will be happy to discuss your unique circumstance. Remember, prevention is the best termite control answer.
Pest Fumigation Service
Fumigation is one of the most successful approaches of termite control in the USA, as they are plagued by dry wood termites that only exist there.
Fumigation in America requires the substantial use of toxic chemicals such as Methyl Bromide and tenting off the house for a number of days while the pest treatment takes place.
There are a number of strategies of managing a termite infestation, including baiting, foaming chemical barriers, and fumigation.
Don't be mislead by the term "fumigation". This method is rarely used on termite infestations in Australia and is a layman's term used to describe a gassing technique that we don't use (as it is too toxic).
Gone are the days when you were forced out of the family home for hours and even days!
The kind of solution recommended is reliant on building construction and environmental conditions and depends on the species of termite.
Not all methods work on all kinds of infestation.
If you rent a domestic house or commercial building, it is essential to carry out a flea treatment once the contract runs out.
One of the most annoying types of pests in domestic buildings is fleas. The sources of a flea infestation are dogs and cats. "Grass" fleas or "Sand" fleas are misnomers for what is typically the cat flea, which attacks both dogs and cats.
Pets can easily pick up flea larvae, or grown fleas from other animals. They then rapidly transfer them into the home: infesting bed sheets, carpets, rugs, and other parts of the property.
If your residential or small business property needs an end of lease flea treatment, contact us today, a pest control business you can trust.
Environmentally Friendly, Low Toxic and Non-Toxic Solutions
A1 Pest Control uses the latest techniques when carrying out pest inspections and treatments, utilising low and non-toxic insecticidal remedies that are safe for staff and pets.
Our team make your safety our highest possible concern, and we do so in a way that is environmentally friendly.
A1 Pest Control has rigorous methods and processes that will safeguard your health.
We can do free quotes for Child Care Centres
                                                            North Rocks Child Care Centre
Looking for "Pest Control Near Me"?
In case your house or business is in the North Rocks (or neighbouring areas) and you need vermin treatment, do not be reluctant to consult with A1 Pest Control staff.
We are a family owned 100% Australian business near Castle Hill which has a population of 39,594 and Baulkham Hills,  which has a population of 37,050. We are situated in Bella Vista along with more than 40 years of expertise in pest control professional services.
We love offering our advice, and our native location helps us recognise your pest problems even better.
So, if you are browsing for 'pest control near me',  with the postcode  2151 search no further.
A1 Pest Control North Rocks offers a complete variety of pest control services from termite, ants, and rodent treatment, to end of lease flea treatments, pest reports, and inspections.
Find out why A1 Pest Control is the one of the most effective and reputable pest control solution companies in the Hills.
Opening and Closing Times:
Monday 8am–5pm
Tuesday 8am–5pm
Wednesday 8am–5pm
Thursday 8am–5pm
Friday 8am–5pm
Saturday 10am–2pm
Sunday Closed