Pest Control And Pest Inspection Inner West Sydney, Australia
Environmentally Safe Pest Management For Your Family & Business
Are you looking for Pest Control Inner West? Or you live in the area & maybe you're over-due for a Pest Inspection?
Call us TODAY on 0417 251 911 | bruce@a1pestcontrol.com.au
To book in or for information on our extremely accurate Thermal Termite report which incorporates the use of a Termatrac, a machine using radar to pick up termites through building materials, as well as a Thermal Imaging Camera – the Fluke Thermal Imaging Camera – to gain an accurate understanding of any termite infestation.
A1 Pest Control is a proudly Australian, family owned, pest control firm with over 35 years of experience in the pest control industry! We deliver accurate and reliable Pest Reports and thorough, proven Termite Inspections. We treat a large variety of pest species across the Sydney Region and have been servicing the Inner West Sydney area with effective, lasting treatments for many years now.
Bed Bugs in Spring?
Bed bugs are a never ending issue, ever since they've spread globally due to the advances in affordable world travel you just can't avoid them. Bed bugs also prefer to live in densely populated areas, thus the Sydney metro and Sydney Inner West areas are often home to these nasty little creatures. They are most commonly found in places where there is a lot of activity which lends to them being found in hotels/motels and B&B often. They're not impossible to treat but can turn into a nightmare pest if they're not properly identified and treated.
Bed bugs reproduce quite quickly which necessitates a thorough and effective treatment the first time otherwise they'll just keep coming back. Everyone shudders when they imagine bed bugs crawling over your bed while you try to get some shut eye. Call us up and we'll walk you through effective Bed Bug control strategies and give you a competitive quote for a treatment that'll eradicate those nasty little bed bugs!
RATS!
Earlier this year the daily telegraph published an article (from the Inner West Courier) which details how rats are running rampant within Sydney's inner west. And with the weather warming up again during September it seems that they've yet again become more prolific and bold throughout the Inner West. This is supposedly due to all the work on Sydney's new Light Rail which has been providing cover and more sources of food for the rats. If you're currently in the Inner West and want to prevent any rats from turning your home into a rodent haven then call us today! Don't wait for it to get too serious. Rats are notorious for spreading diseases that can be severely harmful to anyone, especially young children! 
0417 251 911 | bruce@a1pestcontrol.com.au
The Inner west is a bustling and fantastic area to live in! There is a great amount of hustle related to this part of the city due to its convenient locale and the growth over the past decade. Unfortunately, with the increase in human activity the pests have come running and the area is known for cockroach and rodent problems which thrive in highly populated environments. During the winter season Mice and Rats are much more prolific and commonly found in commercial as well as residential properties. Most people wait until it's too late to prevent an infestation and are struggling to tackle a burgeoning rodent or cockroach infestation.
We've serviced the Inner West area and treated many rodent and cockroach infestations over the years. Our technicians are exceedingly well qualified and apt at treating these pest issues. Over the years we have perfected our treatment strategies to provide high quality preventative treatments as well as effective rodent control systems.
Your "Peace of Mind" is our goal and we are confident that our team and pest control treatments will accomplish exactly that. We have experience treating Bed Bugs, Bee Removal, Termites, Spiders, Cockroaches & Ants, with our safe and low toxic treatments. We have a lot of success with Flea treatments, Bee Control, Bees, Carpenter Ants, End of Lease Fleas, Wasps, White Ants, Funnel Web Spiders, German Cockroaches, Mice, and Pantry Moths.
A1 Pest Control has also established a stellar reputation with consistent 5 star reviews and reliable treatments in residential as well as commercial environments.
Maybe you aren't looking for a Pest Control Treatment or Pest Inspection and rather trying to get some Rodent Control?
We know very well that you have a need for a pest control firm that is honest, effective, reliable, and that can deliver a safe treatment at a great price.
Trust your local experts with protection against Rats and Mice (Rodents) Bees, Bed Bugs, Wasps, Spiders, White-ants, German Cockroaches, Fleas and Ants, with safe, effective low and non-toxic treatments.
Regular inspections are recommended, and many homes in this location need a Rats or Mice treatment.
The surrounding suburbs are also at risk. So if you have a problem with pests & vermin, we'd be more than happy to help you. Speak to us to arrange inspections or a treatment, discuss Rodent control, or any other pest control services. Rest assured we use only low and non-toxic treatments so that your children and your pets will not be harmed.
Call us today for a free quote on any pest control treatment on  0417 251 911 | bruce@a1pestcontrol.com.au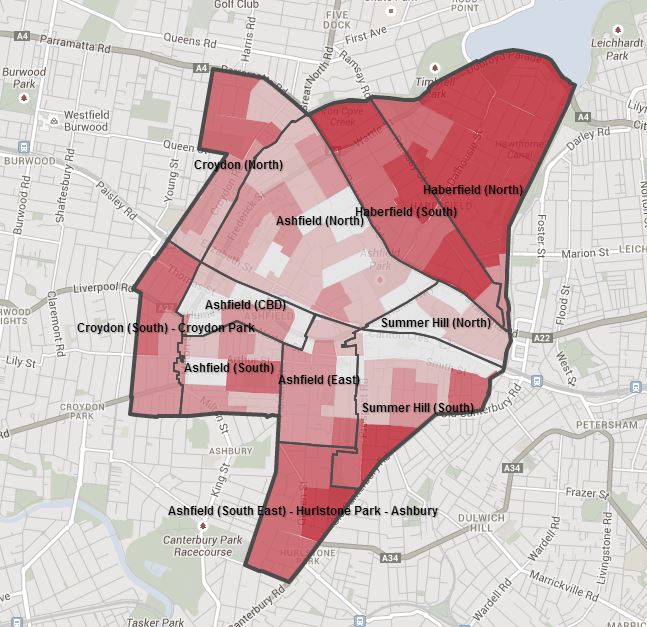 Looking for the most accurate Pest Reports or Termite Inspections for your current or future property? 
We are currently offering combined Timber Pest & Building Inspection for anyone living in the Sydney region. Our inspections are thorough and flexible, so if you need an urgent inspection before purchasing or selling a property to make sure that you are getting the absolutely best valuation of the property! We incorporate thermal imaging cameras and a very finely calibrated Termatrac T3i Termite radar which picks up minute vibrations in the wall, allowing us to give you the most accurate and thorough report available. Our prices are very competitive and all inspections come with two recommended treatment options. Don't hesitate, the termites definitely won't! Get an inspection today and secure your property as your own.
0417 251 911
 |
 bruce@a1pestcontrol.com.au
Call us today on 0417 251 911 or email Bruce at bruce@a1pestcontrol.com.au for information on our extremely accurate Thermal Termite report. We fine tune our findings using Termatrac, a machine using radar to pick up termites through building materials.